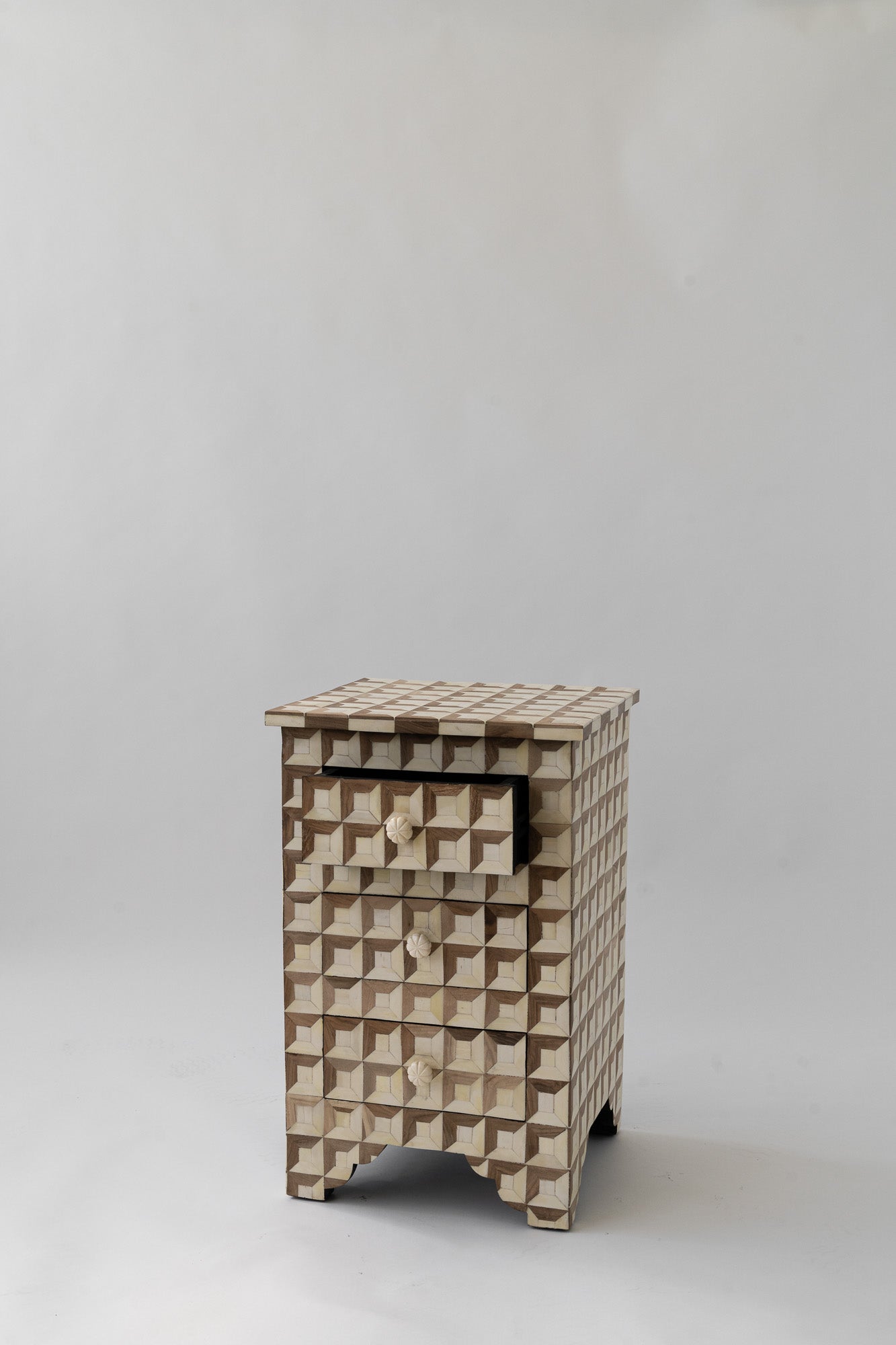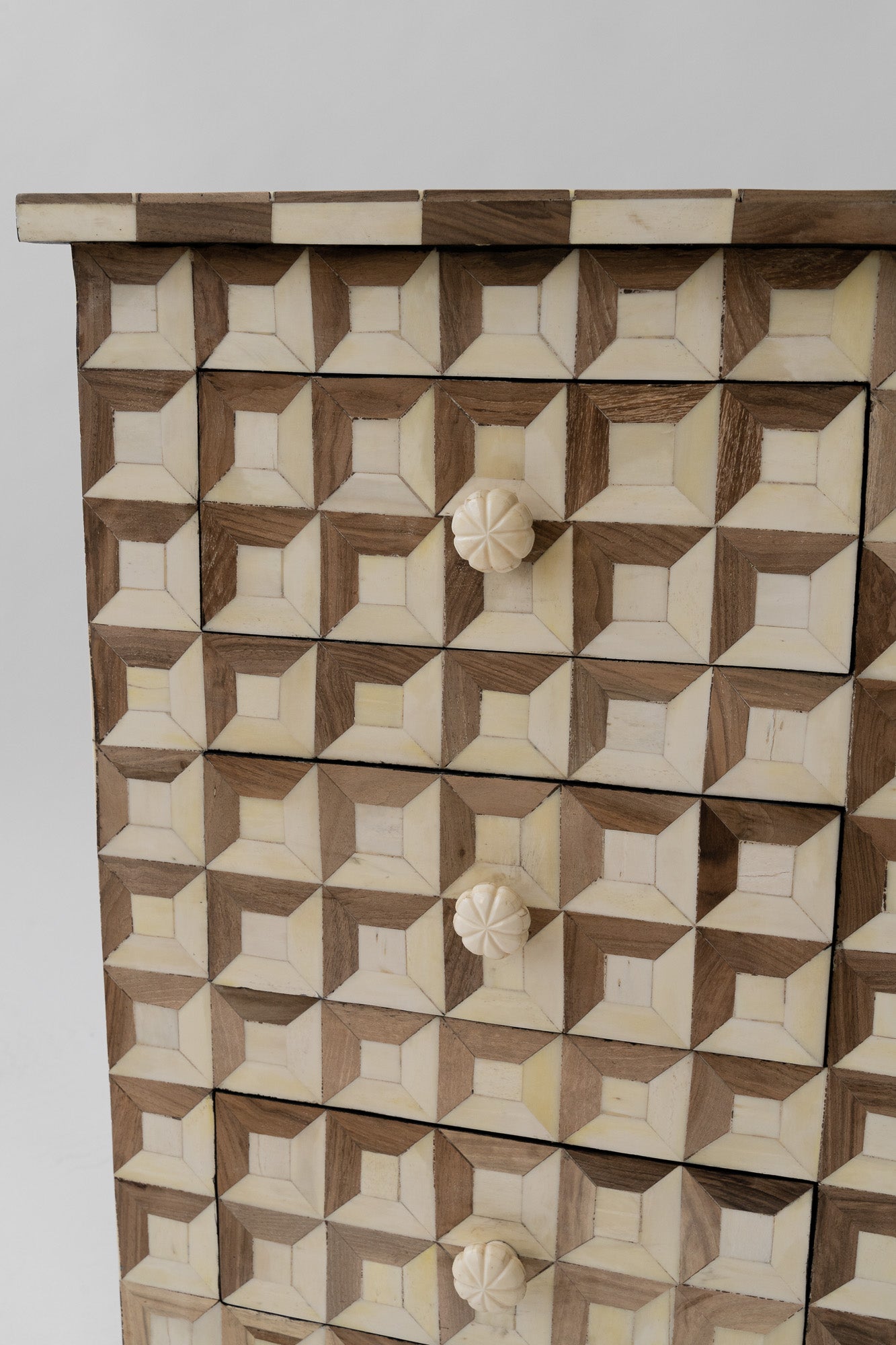 Description
The Details
Please Note
Add a touch of exotic charm to your bedroom with our bone inlay nightstand from Morocco. Handcrafted by skilled artisans, this beautiful piece features intricate bone inlay designs on a sturdy wooden frame, providing both style and functionality to your space.
Please note that with all vintage and handmade items, there may be imperfections which is considered normal and only adds to the character of the piece.
Get in touch with us at any time.