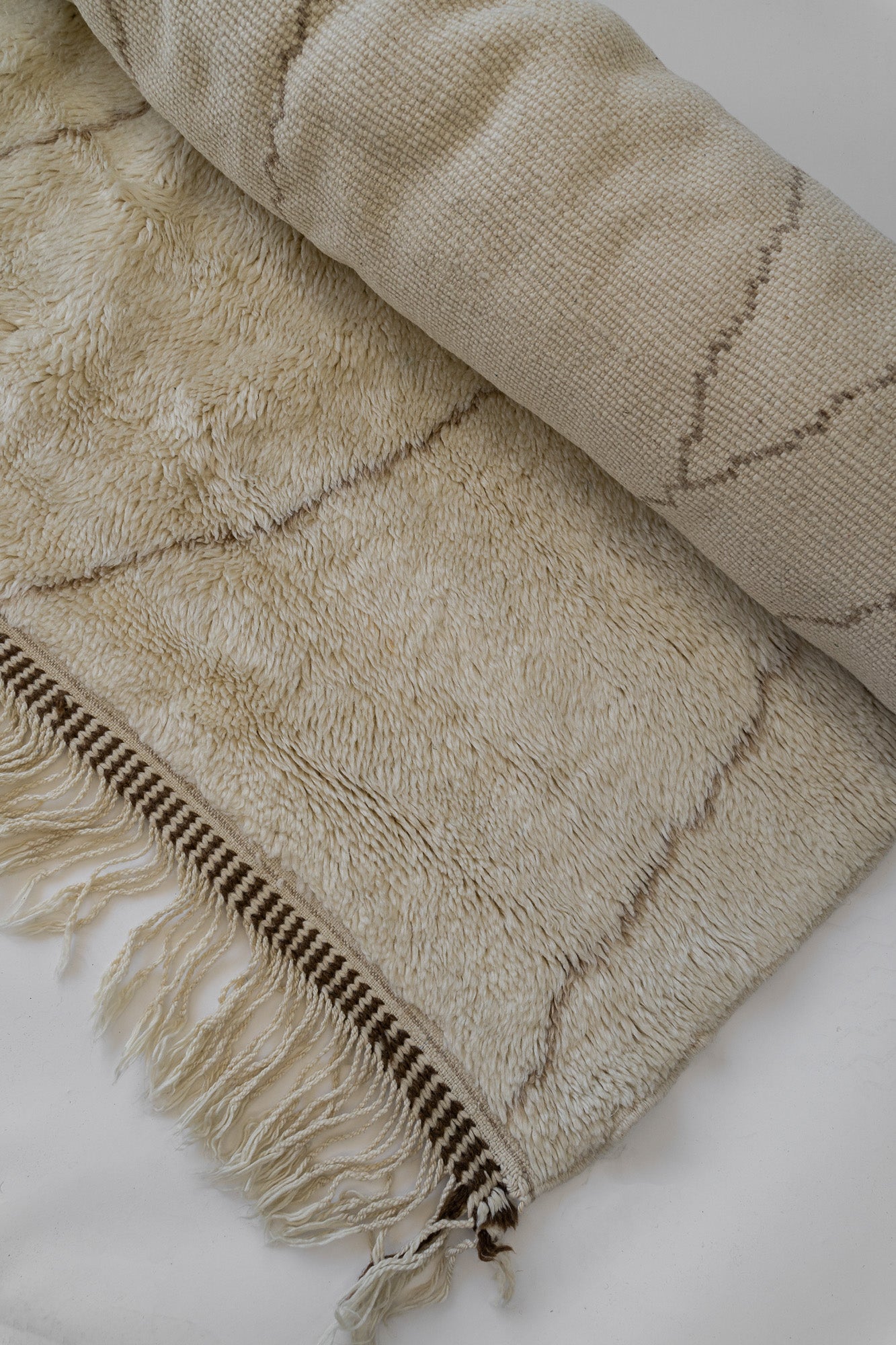 Description
The Details
Please Note
Experience the understated elegance of this hand knotted tonal rug from Marrakech, Morocco, skillfully handwoven by local artisans on a traditional loom. With its neutral color palette, high-quality wool, and fringed edges, this versatile rug adds warmth, comfort, and a touch of Moroccan craftsmanship to any interior.
Please note that with all vintage and handmade items, there may be imperfections which is considered normal and only adds to the character of the piece.
Get in touch with us at any time.