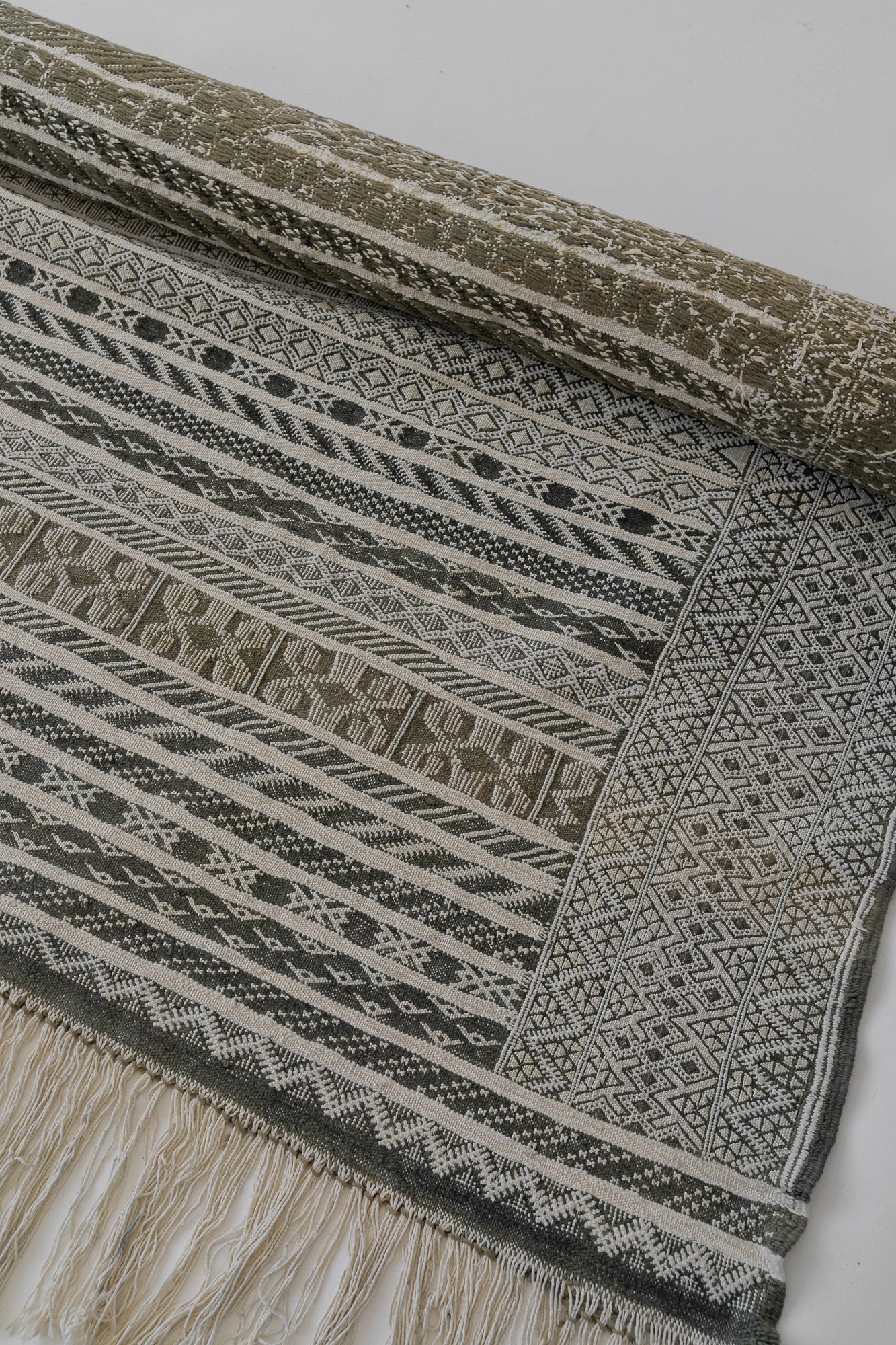 Flat Weave Olive Fringed Rug
Description
The Details
Please Note
Add a touch of Moroccan craftsmanship to your home with this stunning flat weave olive fringed rug, handmade in Marrakech from 100% wool. Featuring a beautiful, intricate pattern of creams, browns and greens with  fringed edges, this loom-woven piece showcases the expertise of local artisans while adding warmth and texture to any space.
Please note that with all vintage and handmade items, there may be imperfections which is considered normal and only adds to the character of the piece.
Get in touch with us at any time.
Flat Weave Olive Fringed Rug